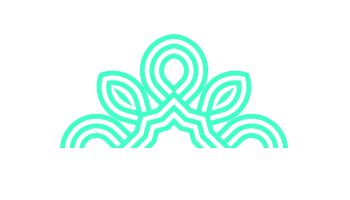 Imagine silky white, soft sand, warm and shimmering waters of the Indian Ocean with deep shades of blue and turquoise. Close your eyes and smell the intense aromas of sweet vanilla, pepper and spices – cardamom, cinnamon, cloves… Open your eyes again and take a deep breath. Surround yourself with majestic nature and a mosaic of cultures that intertwine in an exceptionally poetic way. Have a rest. Relax. Forget about your problems. Let the time slow down and let the day go on in a slower rhythm. Without hurry. Naturally. Visit Zanzibar and discover it to the fullest. Come visit us!
In the morning you are woken up by the sound of waves of the Indian Ocean. You open your eyes, slowly get up and enjoy the blissful atmosphere of doing nothing. As you look out of the window, you can see the picturesque landscape – an exotic beach, silky-soft white sand and turquoise water that gently washes it away. You go out on the balcony and take a deep breath. You don't have to hurry anywhere. Everything you need is there for you. In your own villa – exclusive, modern and at the same time enchanting with the magic of rustic style.
Clove Island: holidays for the demanding Guests.
We offer you four exclusive villas and two apartments. All comfortably equipped, decorated in Swahili style with a hint of European modernity. Each of them provides cozy and luxurious environment for relaxation. For you, your other half, your entire family or a group of friends. The decision is yours.
Three villas provide comfortable rest for one to four people. On special request, the so-called "extra bed" in the form of a fold-out sofa can be provided in the living room. In this configuration, the villa can accommodate 5 people in ideal conditions.
The fourth villa is divided into separate double apartments with a bedroom and a living room on the ground floor and a similar apartment on the first floor.
All villas have two bathrooms – one with shower and the other with bath and shower. Each of them also has two balconies with a direct view of the ocean.
This is not all. There is also a comfortable living room with TV and a complete kitchenette with fridge, electric hob, dishes and cutlery.
The apartments guarantee equally excellent conditions and offer
equipped kitchenette,
bathroom,
living room with TV,
comfortable bedroom with balcony and ocean-v
The hotel where you will feel special
At Clove Island we have additional attractions waiting for you, to make your stay even more comfortable.
A bar combined with a restaurant has been designed to provide our Guests with maximum comfort and relaxation during their holidays. On the huge 75-inch screen you can watch an interesting movie or follow the most important sporting events.
Do you prefer to rest and relax? Go up on the roof of the restaurant. Here you will find a mini bar, a library corner and an exclusive SPA, of course with a view of the ocean. Indulge yourself in the world of massages and beauty treatments and enjoy breathtaking views.
If you want to stay online, use the free high-speed Wi-Fi connection. This is a perfect way to get in touch with the loved ones who stayed at home and share the beauty of Zanzibar with them.
And if you are looking for a lazy rest, you can swim in the large, elegant pool.
Lazy relaxation or active recreation?
It is up to you. Relax on the beach or rent a bike – a ride along the coast or a stroll by the ocean shore will give you an unforgettable experience.
Would you like to dive on a coral reef? Or maybe a safari in mainland Tanzania? Our team is at your disposal. We will make your dreams come true!
We're at your service
At Clove Island each guest is special. We do our best to make you feel this way all the time. That's why we provide you with versatile service and assistance.
We will plan your transport from/to the airport or to the port. So that you can reach us comfortably and safely.
You can buy a local SIM card on site, so you can call home half the price of the standard rate of your telephone network .
We will help you to fill up your time in Zanzibar. Contact us if you need help arranging a trip with a local guide.
Our staff will ensure that the villa is cleaned regularly during your stay, and if you wish, they will do the shopping for you – so that you will always have a properly equipped fridge and more.
You can also use the laundry and a number of other services.
Do you want to rent a bike or a car? With Clove Island it's easy!
We are here for you. Whenever you need it.
About Makunduchi
Do you like the intimate atmosphere that escapes commerciality and repeatability? Do you want to truly relax and at the same time be close to the attractions that will make your stay in Zanzibar even more exciting? Makanduchi is your place on Earth.
Here you will find a typically African, picturesque landscape – with red clay cottages with thatched roofs, hidden among palm trees, and above all – friendly, broadly smiling locals, who are calling "Jambo!" from afar.
A small, sleepy and picturesque village is located in the southeastern part of the island. In close proximity there are Jambani and Paje on one side and Kizimkazi on the other. The charming nearby port can become a starting point for a sea or land adventure. Plan it together with us!
Why Clove Island?
Fairy-tale location
Just by the Indian Ocean, in a very intimate area. Here you will feel like in an exotic paradise.
Luxurious conditions
We offer you comfortable, modern and fully equipped villas. You will have everything you need to really rest.
Large swimming pool
If you want to take a break from ocean baths and relax – just plunge into our pool. You can also practice swimming here.
A restaurant where you can taste local specialties
… and more. Let our chef surprise you. And all of this with a view of the ocean!
Close to the island's attractions, away from the hustle and bustle
Whether you want to visit Stone Town, Jozani Forest or go to Prison Island – we will arrange it for you. You only have to relax and rest.
SPA with ocean-view
Relax with a hint of decadence, letting your body and mind rest.
Intimate atmosphere
Instead of a hotel room, you can choose between a private villa or a spacious 35-meter apartment. Make yourself comfortable and feel at home. It is you who decides how your day will look like.