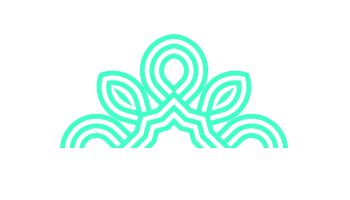 Plan your trip
You can get to Zanzibar:
directly – there is an international airport (ZNZ) on the island,
via Dar es Salaam Airport (DAR) – the former capital of Tanzania, about 65 km away from the island – you can get there by ferry or plane. Flight connections to Zanzibar airport are provided by such airlines as: Alitalia, Arkia Israel Airlines, Condor, Ethiopian Airlines, Fastjet, Flydubai, Jetairfly, Kenya Airways, PLL LOT, Mango Airlines, Meridana, Oman Air, Quatar Airways, TUI Airulines Netherlands
How to get from Tanzania to the island?
If you want to get from mainland Tanzania to Zanzibar, the easiest way to do it is from Daar es Salaam. You can use:
airplane – only a 20-minute flight,
ferry – more information at: www.azammarine.com/schedule/.
Travel documents
To enter Tanzania, you will need a passport valid for at least 3 months after the date of departure from Zanzibar and a tourist visa. You can get a visa at the consulate in your country or, more conveniently, directly at the airport. It is granted for the period of stay in Tanzania – not longer than 3 months.
When to go?
In Zanzibar you can enjoy a warm tropical weather all year round. The best months to visit the island are those in the dry season, that is December-March and the end of June-October. In the remaining months precipitation can be expected.
Safety
Zanzibar is perceived as a safe tourist destination. Still, when traveling around the island it is worth to be cautious – especially when using public transport, and to be aware of the typical "dangers" awaiting tourists, such as swindlers, pick-pocketing, etc.
We will make your dreams come true
Holidays are the time when you can stop and open up to discovering and experiencing the world. Do it with us. Discover the magic of Zanzibar together with Clove Island.
What is your dream?
Are you planning a romantic trip for two?
Zanzibar is a real tropical paradise, where each day simply tastes better. Enjoy the intimate atmosphere of a private villa and dinners on the beach.
Take your other half to one of the most romantic restaurants in the world – The Rock Restaurant or on a yacht cruise. Together discover what true relaxation is about.
Do you dream of an exceptional wedding ceremony and reception?
Plan it at Clove Island! Weddings on a paradise beach right by the Indian Ocean, and then a crazy party by the fire, with live music, until dawn…. Make the most important day of your life even more romantic and unforgettable!
Would you like to spend your holiday solo?
Isolate yourself from the entire world and relax. With a book in your hand, on a bicycle or diving on a coral reef. You can find everything here. Get to know the history and culture of Zanzibar – shaped on the borderline between Eastern and Western civilizations – and enjoy the wild nature, which will let you look at life in a completely different way.
Are you dreaming of family holidays?
Take your family to a tropical land that will impress both adults and children. Swimming with dolphins? A safari expedition deep into the continent? Peaceful sunbathing and swimming in the fabulously warm ocean? Meeting cheetahs or funny monkeys? And when the day is over: resting in a private villa at your sole disposal? With Clove Island everything is possible.
Are you going on a crazy adventure with your friends?
Experience surfing, beachside excursions and relaxation in the exclusive SPA together. You must also visit Stone Town, go to Prison Island and swim with turtles. We will organize your stay from A to Z!
Whatever your travel dreams are. We will make them come true. The Clove Island team will help you discover the charm of Zanzibar – whether it's your first or next visit to this paradise island.
Book your stay right now!